"We are beckoned to see the world through a one-way mirror, as if we are threatened and innocent and the rest of humanity is threatening, or wretched, or expendable. Our memory is struggling to rescue the truth that human rights were not handed down as privileges from a parliament, or a boardroom, or an institution, but that peace is only possible with justice and with information that gives us the power to act justly."
―John Pilger
<Prev | Next>
More below the fold:

More »
---
Sunday
I have long considered McConnell a traitor. Трамп is a venal, petty grifter, a half-assed mobster who simply started out with a big pile of money and an equally corrupt family and literally doesn't know how to do anything else. McConnell, on the other hand, is well aware of how the country and the government works, and what he has done, from Garland to this, is traitorous.
Voter suppression is traitorous. Intentionally restricting access to the ballot is a violation of the ideals that we have been told are inherently American. The United States government is of, by and for the people. Yet we are barred from the fundamental democratic process by those in power merely because our skin color predicts our political persuasion.
---
Someone's looking for some illicit prescriptions?? Hey maybe he can OD in office.
---
Heartbreaking. Utterly heartbreaking and unacceptable. We need to start some kind of civilian registry/effort to reunite these families. Imagine losing your own son or daughter. "Burden"?!
I can't make this stuff up.  You REALLY have to wonder what kompromat Russia has on Paul.
Monday
Nice!
Prosecutors are seeking documents and records related to the committee's donors to the massive inauguration fund, according to sources familiar with the request. Prosecutors are also seeking attendees to the events surrounding the inauguration including benefits to top level donors such as photo opportunities with President Trump, sources said.
New York prosecutors seek records from Trump inauguration committee: Sources
New York prosecutors seek records from Trump inauguration committee: Sources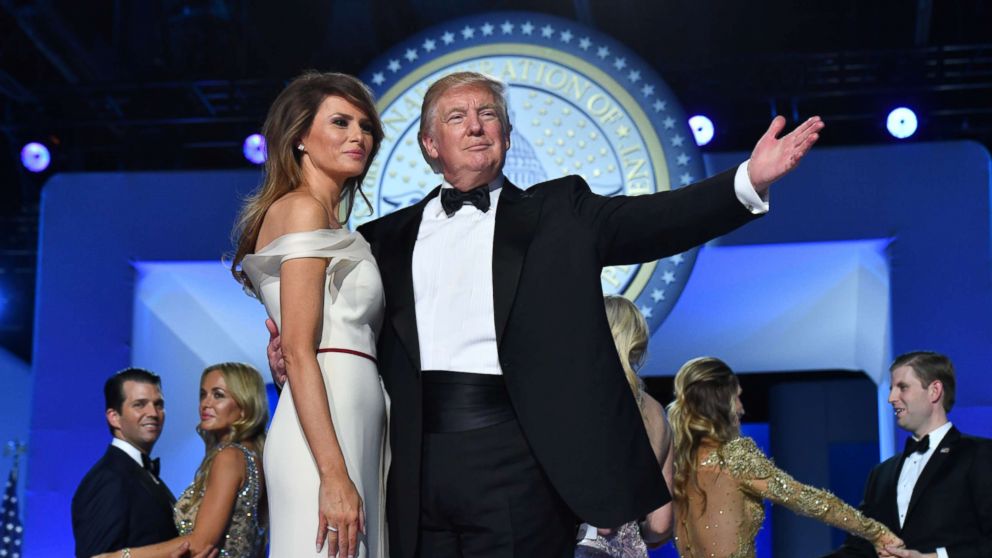 Prosecutors in New York's Southern District have reached out to President Donald Trump's inauguration committee and plan to subpoena the organization for documents.
Source: abcnews.go.com/beta-story-container/Politics/york-prosecutors-seek-records-trump-inauguration-committee-sources/story?id=60841246
---
You know they'll do some kind of tabling vote and then spin like mad but still.
The Post reports that acting White House chief of staff Mick Mulvaney has privately told Trump that a national emergency is "viable," and officials at the Army Corps of Engineers are searching for ways to build the wall. This would be challenged in the courts, which would have to decide whether the statute Trump invoked actually does authorize this type of spending.

But Pelosi has a much more immediate way to challenge Trump's declaration. Under the National Emergencies Act, or NEA, both chambers of Congress can pass a resolution terminating any presidentially declared national emergency.

Elizabeth Goitein, who has researched this topic extensively for the Brennan Center for Justice, tells me that if Pelosi exercises this option, it will ultimately require the Senate to vote on it in some form as well. The NEA stipulates that if one chamber (Pelosi's House) passes such a resolution, which it easily could do, the other (McConnell's Senate) must act on it within a very short time period — forcing GOP senators to choose whether to support it.

Alternatively, Goitein notes, the Senate could vote not to consider that resolution or change its rules to avoid such a vote. But in those scenarios, the Senate would, in effect, be voting to greenlight Trump's emergency declaration.
Oh, Congress.
Graham is a bona fide idiot. That is all.
I mean, contrast this with ANY other President's daily schedule… o.O  "Executive Time" sounds like the punchline to a bad joke.
Tuesday
Effin' A!
[Rep. Ayanna] Pressley, who said she initially worried that a decisive margin of victory for Democrats in 2018 would allow the party to be less introspective, pointed to picking Abrams as a sign the party was still moving forward.

Paul Sancya/AP, FILE

"The fact that Stacey Abrams will be delivering the State of the Union response is an early and encouraging indicator to me that we are taking stock of those lessons learned," Pressley said.

And experts say choosing Abrams, despite her loss in 2018, sends a unique message that the party doesn't intend to let that energy go.

"The Democrats aren't going to leave that money on the table," Michener said. "There are some real rewards at stake here. It's crucial for the Democratic Party at this point to decide what sorts of voices they want to represent and what sorts of inroads they want to make as far as the party being optimally inclusive."

Keneshia Grant, an assistant professor of political science at Howard University who studies race and the electoral system, pointed out the important timing of this speech, coming out of 2018 and heading into 2020.

"We can kind of see the Democratic Party — in the people, the candidates — are thinking about black voters," said Grant, mentioning the early focus 2020 presidential candidates are placing on states like South Carolina, where a majority of those casting ballots will be African-American.

"Choosing Abrams is in line with that idea that black voters matter," Grant said.
Mm, nasty little shitstain of a man. Good.
A petty, lying, idiot grifter. That's our Трамп.
In fact, the way Trump interacts at Mar-a-Lago, which he still visits as a weekend escape from the White House, give us incredible insight into the type of guy Trump is in Washington, and what may be his ultimate undoing as president. Leamer explains how the famously insecure Trump bought Mar-A-Lago in a desperate effort to be accepted by the Palm Beach upper crust, hoping it would don him "the king of Palm Beach." But in the same way that Queens-born Trump failed in his quest to be accepted by the Manhattan elite, the old money of Palm Beach looked down on tacky Trump.

"Here comes this flamboyant guy bringing in hundreds of models from Miami Beach, vulgar language, suing them if he doesn't get his way. He brings in this new money, this new gilded age of America," Leamer explained to me. "There are 40 billionaires in Palm Beach. These are the people he identifies with. You want to be a billionaire or you're nobody."

And Trump's love of lying didn't begin as president either. Back in the early days of owning Mar-a-Lago, Trump served up lies to appear more important, such as falsely telling people that the membership list at his swanky club included royalty like Prince Charles and Princess Diana, as well as celebrities like Steven Spielberg and Elizabeth Taylor.
Interesting chat here:
---
THIS is the argument over the "billionaire" taxing. COME ON PEOPLE! Let AOC and Warren sock it to these guys. WE have WAY more votes than the billionaires do (why do you think they work so hard to take it away from us??)
Source: https://www.facebook.com/791327391/posts/10157106600762392/
---
Refreshing to see.
Cummings acknowledged the disruptive nature of the new Congress; the freshman class will at times be at odds with other members of the Democratic caucus. Congresswoman Rashida Tlaib of Michigan launched a 24-hour news cycle when she declared she wanted to "impeach the motherfucker," in reference to Trump. Tlaib and Ilhan Omar of Minnesota have also stoked controversy with their criticism of Israel—notably putting them at odds with some Democrats on the House Foreign Affairs Committee, on which Omar sits. Just last week, Ocasio-Cortez, Tlaib, Omar, and Congresswoman Ayanna Pressley, another freshman, signed a letter calling on the bipartisan conference committee negotiating a border security deal to cut, not increase, funding for the Department of Homeland Security and, specifically, the ICE and C.P.B. agencies—a move certain to complicate the negotiation effort.

But Cummings suggested that disagreement within the ranks is a considerable strength. "It is important that you have people like her—not only on my committee, but in the Congress—to remind folks of who we are, who we are as the Democratic Party, and who we have been for many years," he explained. "And so, sure, when you do that like Ms. Cortez, you may ruffle a few feathers, but I think that, in the end, it will make us a better and stronger party."

Last week, during a House Oversight Committee hearing on the cost of prescription drugs, the freshman congresswoman presented as measured and methodical as she probed the relationship between drug manufacturers and taxpayer-backed organizations like the National Institutes of Health. "She asked the best set of questions of anybody in her five minutes," Cummings said, noting that the New York congresswoman stayed for the entire hearing, which stretched beyond the five-hour mark. "It was clear that she had done her homework."
The inestimable Stacy Abrams.
Warning, not captioned (from live feed). I may replace this later.
---
Wednesday
They are closing the doors to the country and looting it.
Whoa.
"I reject the federal contention that there exists an overwhelming national security crisis at the Southern border," Lujan Grisham said, adding that the area has "some of the safest communities in the country."

The governor's order covers most of New Mexico's deployed troops, along with Guard members who have traveled from Arkansas, Kansas, Kentucky, New Hampshire, South Carolina and Wisconsin. In all, 118 National Guard troops have been deployed in New Mexico, the governor's office said.

Lujan Grisham ordered the withdrawal just before Trump delivered his State of the Union address, in which he railed against illegal immigration and labeled a group of mainly Central American migrants as "illegal immigrants" — despite the fact that most of them are traveling with legal humanitarian visas.
Next, we kill all the banks.
Poor cranky moneygrubbing Donnie
Democrat Schiff draws Trump ire with House intel probes
Democrat Schiff draws Trump ire with House intel probes
The House Intelligence Committee is set to pursue a wide investigation into atte…
Source: www.reuters.com/article/us-usa-trump-russia-house/democrat-schiff-draws-trump-ire-with-house-intel-probes-idUSKCN1PV23B
---
Hang on, maybe MIKIE gets caught first? But Трамп can appoint the next VP. Hrm. This could turn out very Ford-esque for whoever might replace Pence.
Christie did not shut down the transition, and he was fired. To be clear, he was fired for not taking part in a scheme to allow Trump to keep all of that money. In fact, it can be inferred from the book that Trump actually admitted his intention to keep the money — and both Bannon and Christie could be called as witnesses to testify to that fact.

So along came a new transition leader, and lo and behold, the money is now in question. Did Mike Pence agree to Trump's scheme?

There is absolutely no reason to doubt that the Southern District, having (for once) actually listed the crimes they intend to charge Trump and his family with, has proof that Pence was all in on the $107 million heist.
This is horrendous…but note also that the wire is…on the U.S. side??
And Trevor Noah totally goes there.
---
Thursday
Ever in the service of billionaires and corporations…
Oh, brother.
Whitaker says he won't testify unless Democrats drop their subpoena threat
Whitaker says he won't testify unless Democrats drop their subpoena threat
The House Judiciary Committee voted earlier Thursday to give its chairman the authority to subpoena the acting attorney general's testimony, should he fail to appear Friday or answer lawmakers' questions.
Source: www.washingtonpost.com/powerpost/house-panel-authorizes-subpoena-for-acting-attorney-general-whitaker-just-in-case/2019/02/07/1e5ec47a-2af2-11e9-b011-d8500644dc98_story.html
---
Interesting! Prescription drugs and trade. Talk about healthcare and frame the soaring costs of drugs in that discussion (eg, INSULIN,  etc). Point out stuff like this Republicans want to block Utah's voter-approved Medicaid expansion and replace it with something worse. And pound on the gains Big Pharma stands to gain from kicking NAFTA around… I should also point out that it's hardly only the working class whites outraged by what Big Pharma is doing on drug prices and so on.
Working-class whites in Greenberg's focus groups apparently agreed. As his memo notes, these voters "hate" pharmaceutical companies and are deeply convinced that high drug prices are the result of their political influence.

In effect, Greenberg concluded, this debate links corporate power directly to soaring medical costs, providing a gateway to a larger argument about the ability of big corporations to rig market rules in their favor. These voters, Greenberg noted, "especially distrust the way that corporations bend the system to their will," with lobbyists and big campaign donations, "so that they can earn more profits while hurting workers and consumers." As one Macomb man put it: "They are buying their laws, basically."

Greenberg was surprised by the depth of emotion about pharmaceutical companies and drug prices, noting that they "emerged as an extraordinary point of anger." The result: Pointing to the Big Pharma provision constitutes the "single most powerful argument" against Trump's NAFTA rewrite.
Federal prosecutors in the Southern District of New York served a sweeping subpoena on President Trump's inaugural committee on Monday. Nothing could more clearly illustrate the breadth of the president's legal exposure and the limits of his nearly two-year strategy to attack and undermine special counsel Robert S. Mueller III — because the special counsel's work is merely the sturdy root of a veritable Mueller family tree. What began as an FBI counterintelligence investigation into Russian interference in the 2016 presidential election has sprouted into multiple investigations in multiple jurisdictions examining multiple possible crimes. The case against the president's personal lawyer and fixer Michael Cohen is the direct line, the first child. The investigation of the inaugural committee, which sprang from the Cohen case, is the grandchild. And on it goes.
/laughing  Schiff really knows how to get  under Трамп's skin!
And about those taxes (are we coming full circle?)
You'll have to click through to watch the video. Do it. It's completely devastating.  She lays it out completely.
While everyone has erupted into a frenzy of trying to decide if this does meet legal definitions of extortion or blackmail and so on, the real question in the whole "Bezos Exposes Pecker" (that would be Pecker owner of National Inquirer, etc) episode, this appears to be the real question to ask: Just exactly where did Pecker get the salacious pictures of Bezos from?  I mean, it's not like we have a President petty enough to use national security resources to get back at someone he dislikes, do we? (See also WaPo Reporter: Bezos' Investigators Believe 'Government Entity' May Have Been Behind Obtaining His Sexts. And in an interesting addition: After Bezos Post, Ronan Farrow Says He's Received Similar 'Blackmail Efforts from AMI'. )
That was welcome if unexpected. Do note the explicit dissent from Kavanaugh.
---
Friday
Not sure what's happening here. I would have thought any emergency would have been declared around SOTU but maybe Трамп is/was still recovering from the stinging claps? In any case, there still seems to be some worry in D.C. over possible emergency declarations. But it's the GOP Senators who will likely get reamed over it.
/hands Whitaker a very large shovel
[Seth Abramson:] Skeptics reading this thread—who will be stunned by what they read—should understand that the interviewee [in this CBS news article], Republican Senator Richard Burr of North Carolina, was on TRUMP'S NATIONAL SECURITY TEAM as of October 2016.
and, also Abramson's point:
Equally significant is how the Senate team is operating: it's a nine-person bipartisan team apparently so unified in their concern about what they're finding that they're able to agree on nearly everything. That's right: Burr describes a team basically on the same page.
…And another one. Damn, AMI is sleazeballs.
The ACA repeal effort made a fool out of Susan Collins even if she ultimately voted against repeal. The Tax Bill made a fool out of Susan Collins (Sen. Susan Collins takes huge leap of faith with tax bill. Critics say she's getting played.). And yes, this makes a fool out of her too. C'mon, Maine! You can do better than this sad sack charlatan.
---
Saturday
Wow.  Just wow. But this is the best response to Трамп's vituperous post.
---
This is just weird.
Mr. Trump effectively bypassed a deadline set by law as his administration argued that Congress could not impose its will on the president. Critics charged that he was seeking to cover up Saudi complicity in the death of Mr. Khashoggi, an American resident and a columnist for The Washington Post.

"Consistent with the previous administration's position and the constitutional separation of powers, the president maintains his discretion to decline to act on congressional committee requests when appropriate," the Trump administration said in a statement. The statement said the administration had taken action against the killers and would consult with Congress.

But Democrats said Mr. Trump was violating a law known as the Magnitsky Act. It required him to respond 120 days after a request submitted in the fall by committee leaders — including Senator Bob Corker, Republican of Tennessee and then the chairman of the Senate Foreign Relations Committee — a period that expired Friday.
Interesting. I believe the 15th is when we find out what happens next after the CR from the last shutdown expires.
Now together, they have broken another: It is the first time two women have held the highest leadership positions on the Appropriations Committee, one of the most prestigious panels on Capitol Hill.

Ms. Lowey and Ms. Granger will be responsible for leading the negotiations to fund the next fiscal year and reaching a two-year agreement to avoid a reduction in spending levels. And they will continue to guide debate over funding for border security, especially given speculation that a final deal will involve a multiyear compromise.
Whoa. We can't have THAT, can we?
Federal law gives the chairman of the House Ways and Means Committee the power to request tax information on any filer, and then to release it to the public, if a majority of the committee approves. The statute holds that the Treasury Department "shall" provide the information upon request (establishing that the "request" has the legal force of an order). Recent polls have found that upward of 60 percent of Americans want the Democratic Party to use its control over Ways and Means to release the tax returns that their president had promised to show them.

All this puts Republican lawmakers in an unenviable position: They must find a way to argue (with righteous indignation) that the president's finances should be concealed, in defiance of popular opinion and his own campaign promises. At a Ways and Means committee hearing in D.C. Thursday, GOP lawmakers unveiled their case: If Congress gives voters insight into Donald Trump's financial interests, what's to stop it from giving voters insight into the financial interests of all who rule them?
Oddly enough, I have no problems with that.
---
---